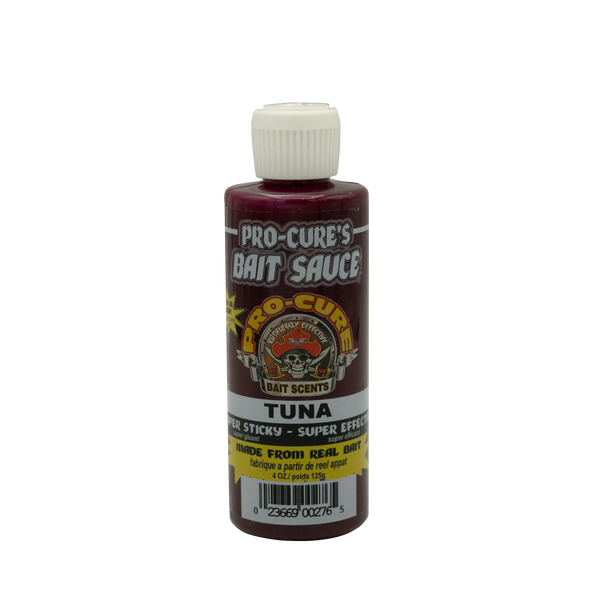 Made from real bait and fish oils. Bait Sauce is super sticky, and we mean super sticky. Charged with powerful complex amino acids to intensify the natural scent and increase the scent trail.
-works great on bait and artificial lures
-4oz. squeeze bottle
-Super Sticky and Super effective
-UV enhanced
-loaded with amino based bite stimulants
A blend of real dark tuna meat, tuna powder, and tuna oil.