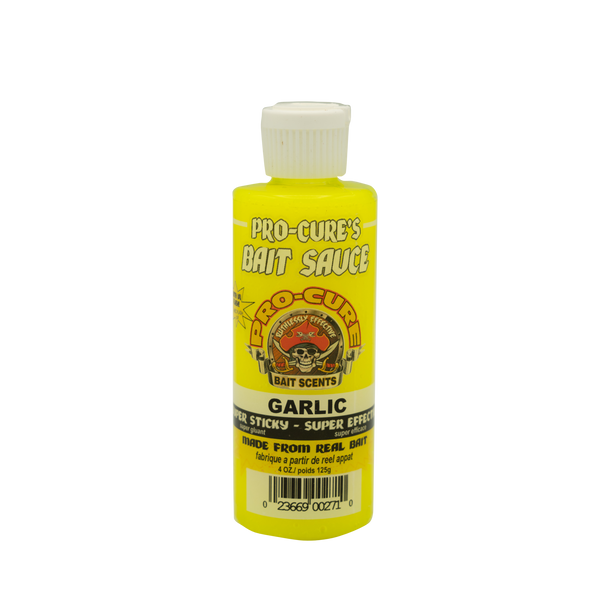 Sauce is super sticky, and we mean super sticky. Charged with powerful complex amino acids to intensify the natural scent and increase the scent trail.
-works great on bait and artificial lures
-4oz. squeeze bottle
-Super Sticky and Super effective
-UV enhanced
-loaded with amino based bite stimulants
If you like garlic, this scent is for you. A garlic/fish oil blend that is super easy to use.