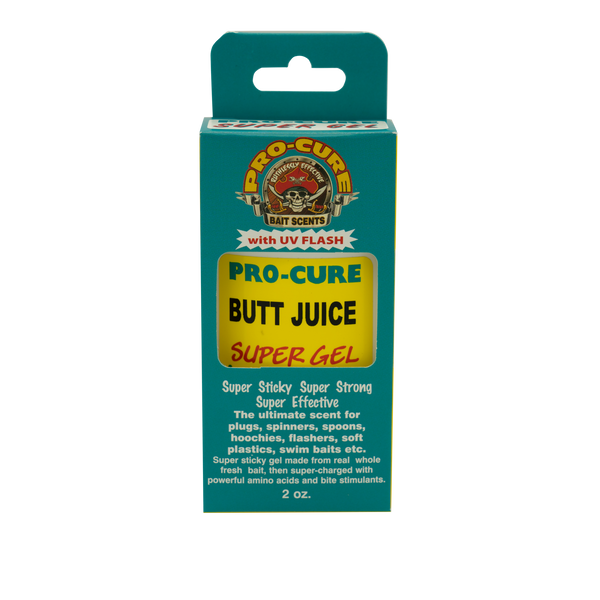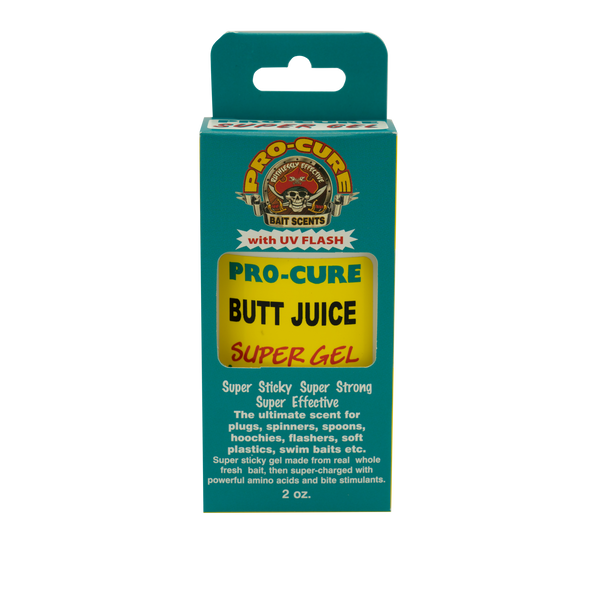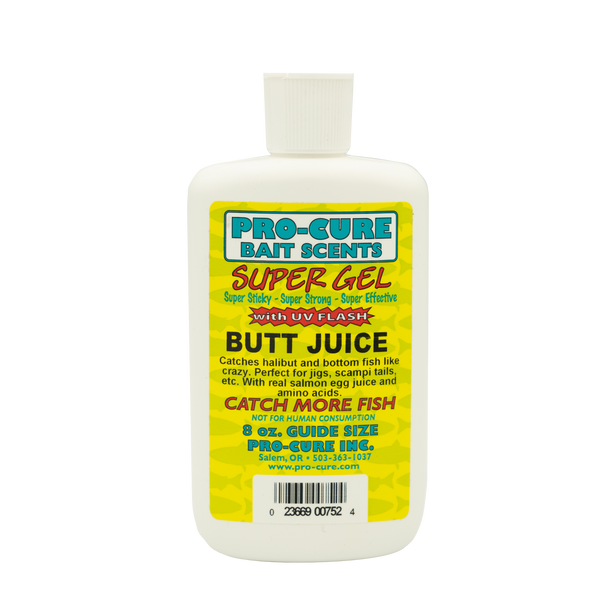 For years Butt Juice Super Gel has been the top selling scent for halibut and bottom fish, also works well for fluke and flounder.  Apply to any artificial lure or Plastics and watch what happens !!
-100% Real Bait
-Amino based bite stimulants
UV enhanced
Designed to use on large scampies, jugs, Mud Rakers for halibut, ling cod and bottom fish.  A killer scent for fluke and flounder too.