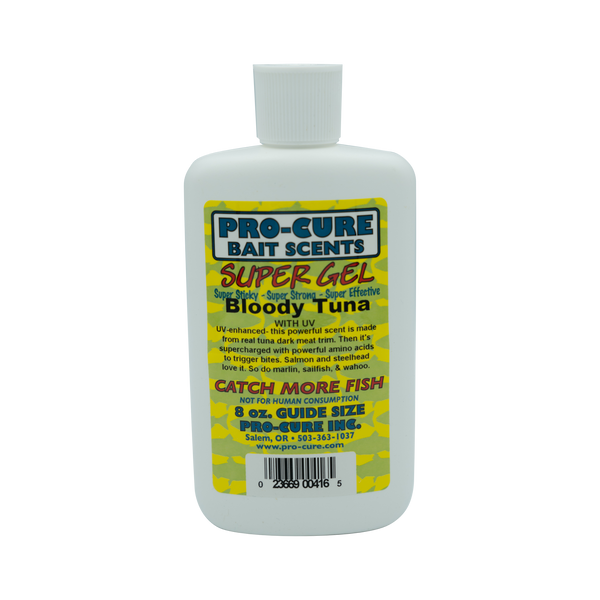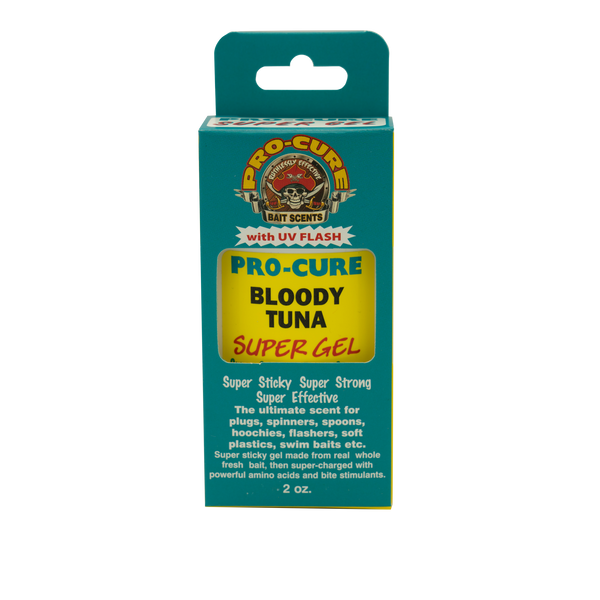 Bloody Tuna has quickly become one of Pro-Cure's top selling products across the nation.  It has been tested on most anything that swims with fantastic success. Most noted for its success with Salmon, Trout and Kokanee. Bloody Tuna is one you do not want to leave home without.
-Real 100% ground Tuna and blood line
-UV enhanced
-Amino based bite stimulants
A blend of real dark tuna meat, tuna powder, and tuna oil in a sticky UV enhanced gel base.